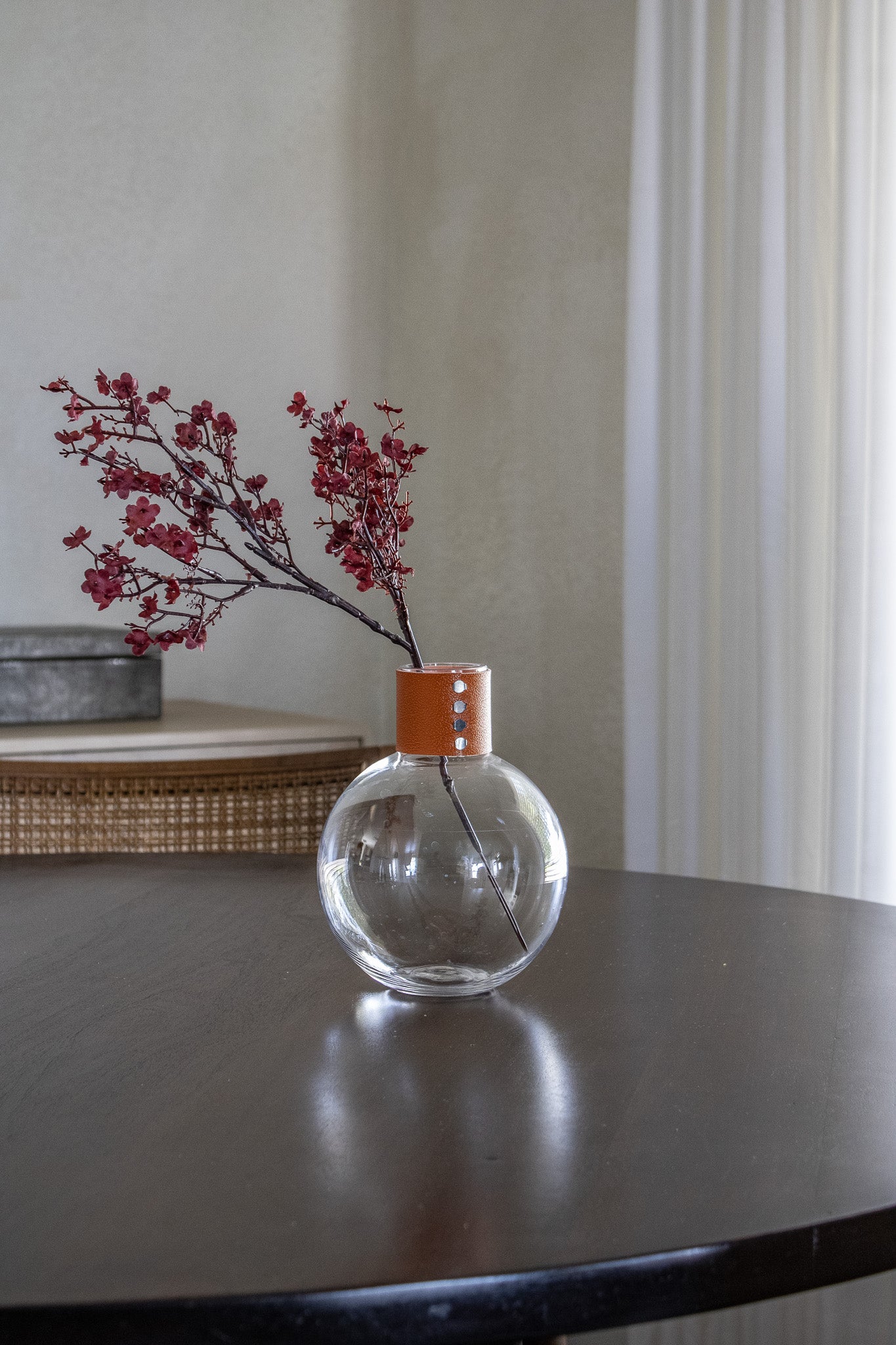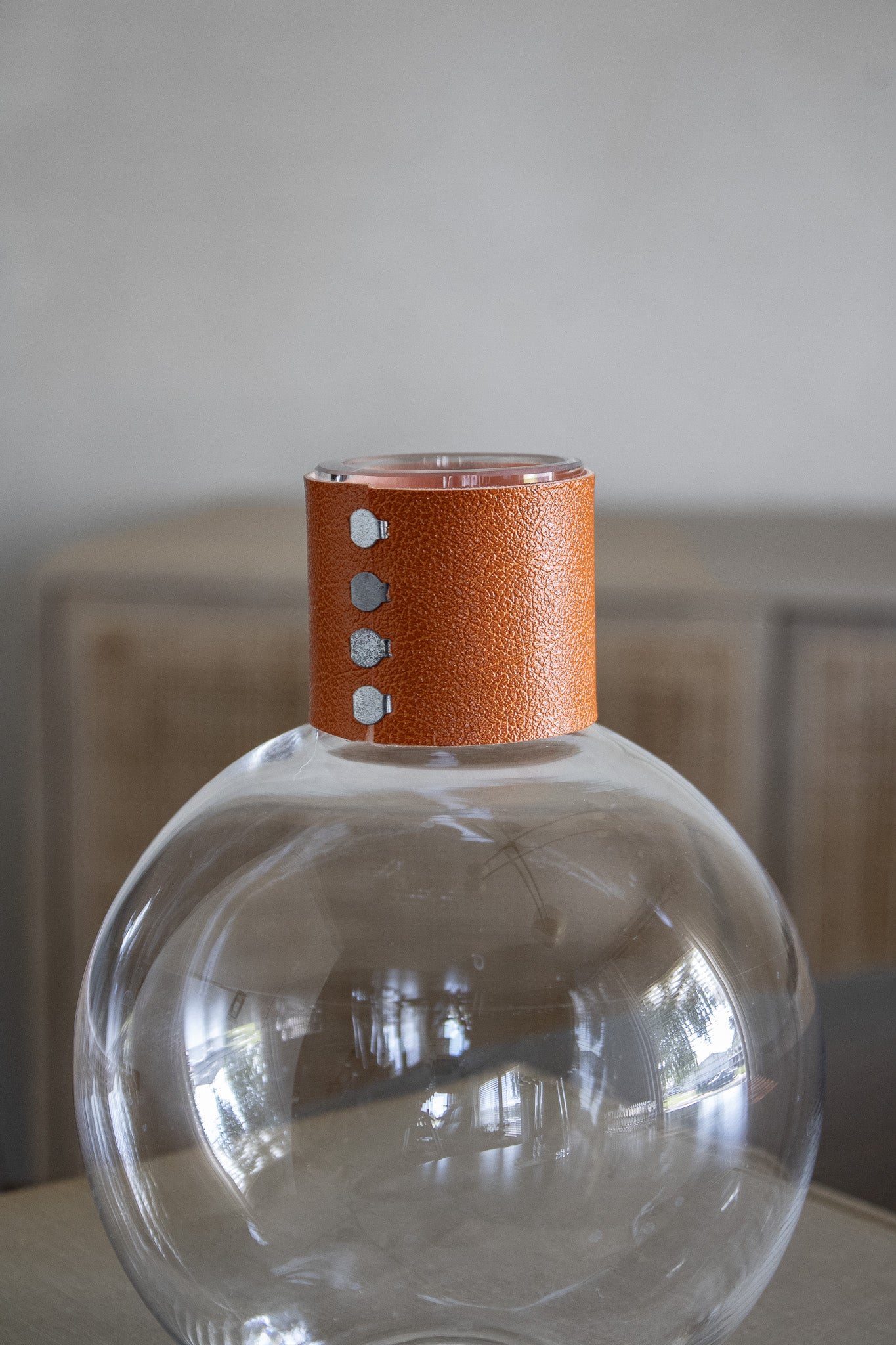 modern glass vase with faux leather detail

overall 5

" diameter x 7" tall

florals not included
pre-loved, in great condition
Our vintage and pre-loved pieces have lived a past life, which makes them unique and slightly imperfect - just how we like it! These items are thoroughly inspected to meet our high-quality standards. Condition is already reflected in the price.